Hello and welcome to our blog! We are eight gen and Youth for a United World from Nantes, France and this is the place to follow our project this summer: the Mariapolis in Wallis!
Wallis is a small island located in Polynesia, Oceania. The ideal arrived in this Pacific islands in the 1970s and since then a small community has grown in Wallis and in Futuna. For years however, the Wallisian community had to travel in Australia or as far as Rome to take part into congresses and experiment the life of the ideal.
In 2012, two Wallisians participated to the Genfest in Budapest with the gen of Nantes (Western France). From then on, strong ties have developed between Wallis and Nantes, reinforced by the presence in Nantes' focolare of Ana Selui, a focolarina from Wallis, and Ophélie, a Wallisian gen.
After a gen3 expressed his wish to go to Wallis, we launched our project: to set up and organize a mariapolis in the island of Wallis!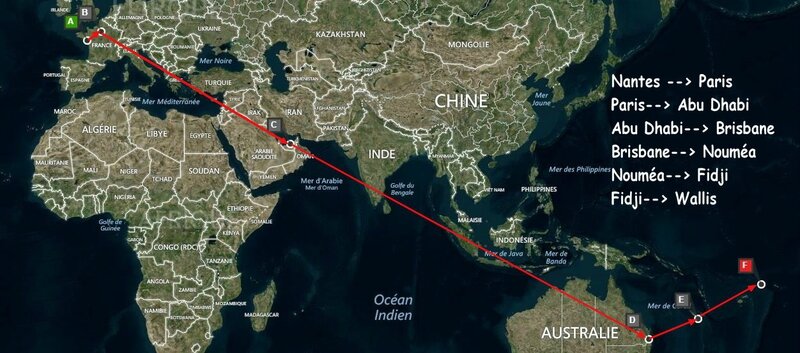 We work in collaboration with the local Wallisian community, which had been expecting such an event for many years. We will set up a temporary focolare for one month, from July 22nd to August 21st and hold our mariapolis for one week, open to everyone from children to adults. The Wallisian gen are already working hard to make this project a success: more than 20 young people are part of the organizing team in Wallis :)
Much more than a travel to the South Seas, we want to build bridges between our two cultures. Indeed, Wallisians have maintained their rich traditions, dances, songs and language. We are thus going there in a spirit of intercultural dialogue. The title of the mariapolis is "Tou fa'ufa'u te tokalelei mo te faifaitahi", "Building fraternity".
To get there, we'll have to travel 22,000 km for three days around the world! But we are very enthusiastic and strongly motivated for our Mariapolis. Indeed, we've already organized several fundraising events (bake sales and garage sales) and with the help of the Providence, we'll make it! You can already see on this blog the many actions we've done to raise money for our mariapolis.
We are ready to go and we count on your prayers for this mariapolis in Wallis!
Uno!
Ana, Ophélie, Sidney, Guillaume, Marie-Pierre, Michel, Julien, Hermel, François